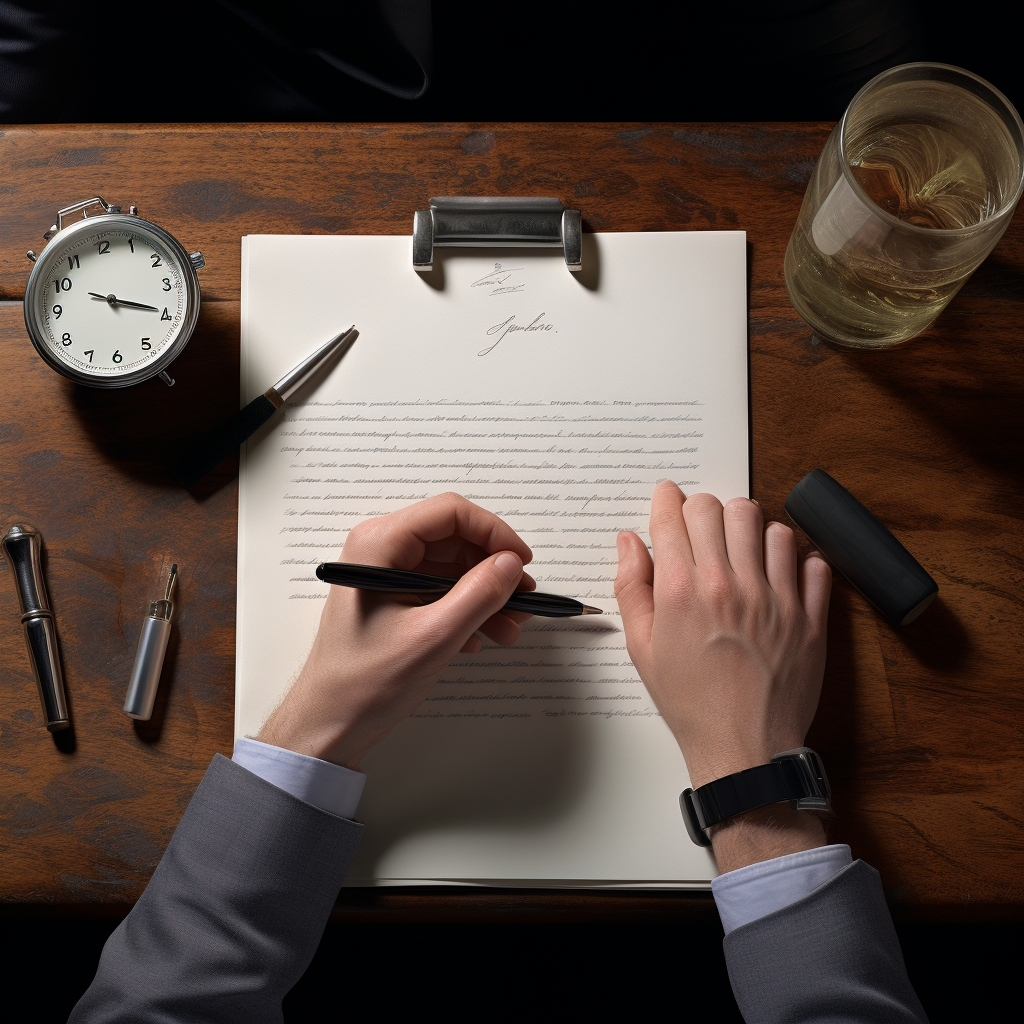 A Step-by-Step Guide to Writing a Professional Resignation Letter with Example
Writing a resignation letter can often be a final step in your journey with a company. It's a formal document that notifies your employer that you will be leaving your job. Here's how to write one with a respectful tone and clear information:
Step 1: Start with the Basics
Open with the formalities: your name, position, company name, and address, followed by the date and the employer's name and position.
Step 2: State Your Intention
In the first paragraph, get straight to the point. State that you are resigning and provide the effective date of your resignation. It's customary to give at least two weeks' notice, but you may choose to give more, depending on your situation.
Step 3: Be Professional
Maintain a tone of professionalism and gratitude. You may choose to include a brief explanation for your departure but keep it positive and succinct.
Step 4: Offer Assistance
If possible, offer to help with the transition. This could involve training a replacement or outlining your current projects and status.
Step 5: Express Gratitude
Thank your employer for the opportunities you've had during your employment. It's good practice to leave on a positive note, regardless of your reasons for leaving.
Step 6: Close Formally
End with a formal closing, such as "Sincerely" or "Best regards," followed by your signature and typed name.
Example Resignation Letter
(Your Name)
(Your Position)
(Company Name)
(Company Address)
(Date)
(Employer's Name)
(Employer's Position)
(Company Name)
Dear (Employer's Name),
I am writing to formally announce my resignation from (Company Name), effective two weeks from today, (Effective Date). This was not an easy decision to make, as I have enjoyed my tenure with (Company Name).
I have had the opportunity to work with a fantastic team and have grown both professionally and personally during my time here. However, after much consideration, I have decided to move on to new challenges and opportunities.
I am committed to ensuring a smooth transition and will do everything possible to assist in handing over my responsibilities. Over the next two weeks, I am willing to train my successor and will make certain that all of my reports and duties are up to date before my departure.
I would like to express my gratitude for the invaluable experiences I have gained at (Company Name). It has been a pleasure working with the team and contributing to the company's goals.
Please let me know how I can help during this transition. I wish (Company Name) and all my colleagues continued success and hope to stay in touch in the future.
Sincerely,
(Your Signature (if submitting a hard copy))
(Your Typed Name)